In January 2021 we provided money for the start of the new school year and the following were provided during the next few months.
408 School uniforms for vulnerable/at risk/orphaned children
441 Solar Lights
144 Pencils
250 Pens
1336 Exercise Books
102 Reusable Sanitary Towels given to girls of a certain age. (These are made by the ladies at Lake Victoria Children)
We had two donations of many bags of soft toys which we sell on E-bay. Thank you to Mike and Wendy!
Just £5.00 of the money raised buys a uniform and the necessary books and pencils to change a child's life.
Whilst lots of toys are discarded in the UK as children grow tired of them, we are grateful to receive them, along with anything else which is saleable.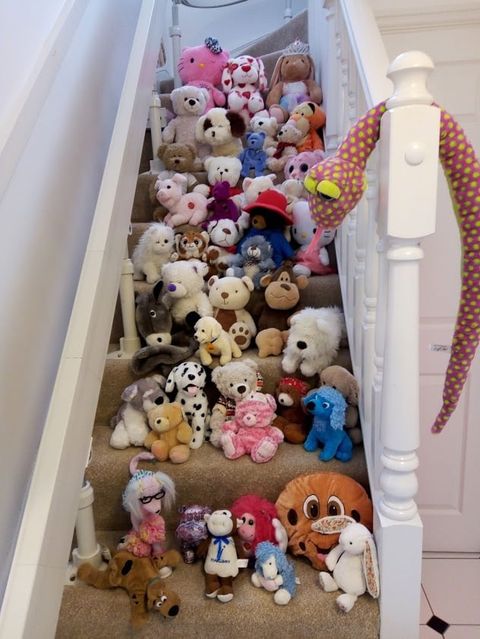 We signed
Smiles To Tanzania
up to Amazon Smile and we receive a small percentage of some of the goods purchased by supporters who buy their products from this site, at no extra cost to themselves.
To date we have received £15.00 which might not seem much, but to us it is another three children who are proudly able to go to school.
Two girls who were among the children who benefitted from the Medical fund are Tabia and Lucia.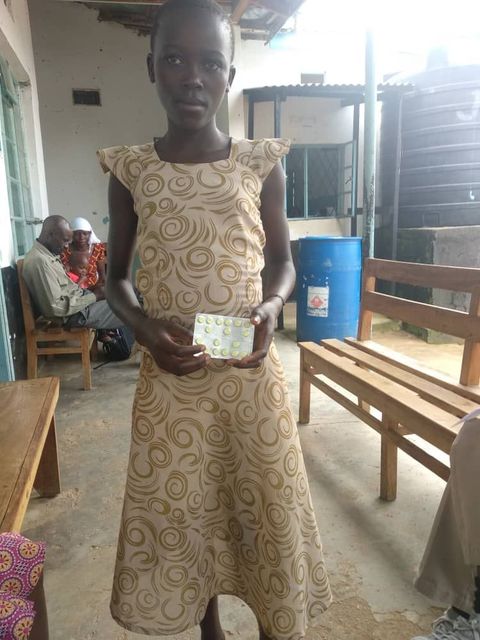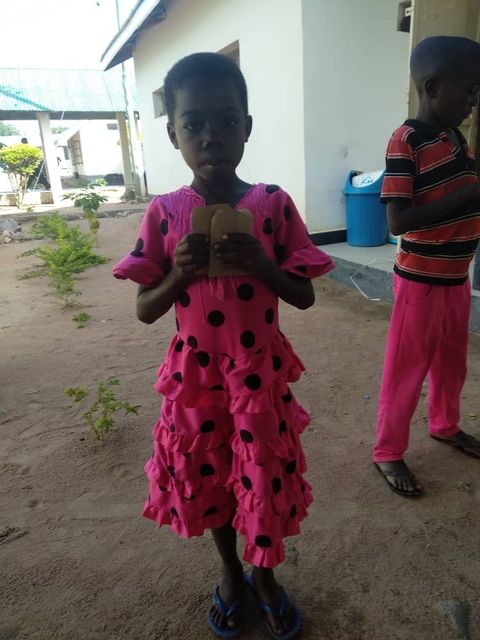 Here we have a happy family with their child in a new uniform. Life is very hard on Ukerewe Island for mum/grandma or whoever looks after the children. Fetching water from a well or the lake to cook, wash pots and clothing is not easy. Nor is growing your own food in the poor sandy soil, but this is part of their everyday life in the villages. When we provide a uniform for a child it is one less hardship for these proud caregivers and brings some positivity and happiness into their family group. Thank you to our supporters for your help.
As mentioned earlier, 102 Reusable Sanitary Towels were given out to girls of a certain age, and these gifts are a blessing when there may not be much privacy or if girls are being heckled by the boys in school.
Thank you to the ladies of Lake Victoria Children (our NGO) on Ukerewe Island for making these items and preserving dignity to these young girls.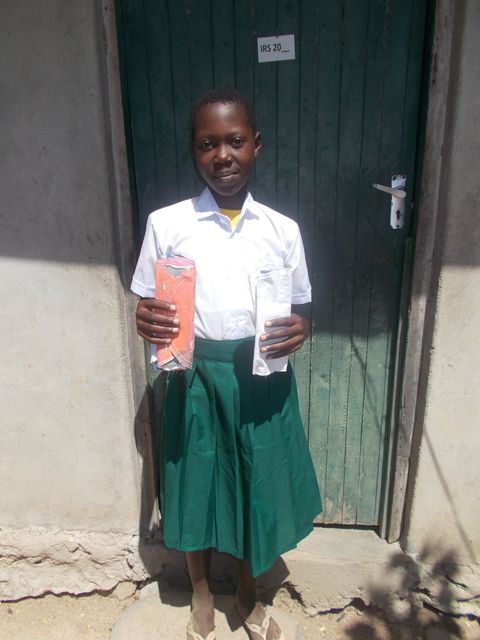 Thank you to our supporters who give donations in whatever form to enable us to help those less fortunate than ourselves.
Thank you also to the people who buy our goods from table top sales and E-bay. We do appreciate all the help that we are given whilst we try to improve the lives of young people.