Awareness Campaigns 2013
Lunch Saves Lives (Lancaster and Morecambe College) May 2013
We asked staff to donate the cost of their lunch for that day. This included lunch purchased on the day and also the cost of sandwiches, if brought from home. Students from the Health and Social Care and Childcare departments also donated the cost of their lunch and provided additional support through the dropping off and retrieval of the collection boxes at strategic points throughout the College.
LUNCH SAVES LIVES
Wednesday 22nd May 2013
Lake Victoria Children is a registered, non- government organisation on Ukerewe Island in the heart of Lake Victoria, Tanzania.
This centre provides nursery level education and lunch for more than 40 vulnerable children on the island. Many of the children are orphans or are cared for by elderly relatives who are unable to provide regular meals.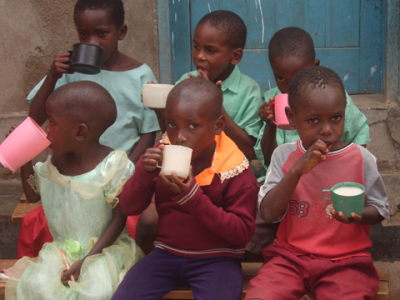 It costs 5 pence to feed a child one mug of ugali per day.
Your donation will help to ensure that each child has, at the very least, this one basic meal per day.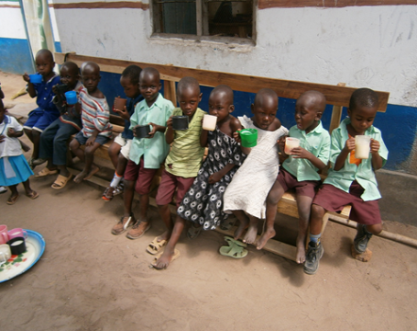 The food provided for the children is 'ugali', a mixture of cassava flour and water. The ugali is cooked into a watery form of porridge which, although sustains life, has very little nutritional value.
Due to the high levels of poverty and deprivation, for most of the children, this is their only meal of the day.
Your donation will not only assist in LVC being able to continue feeding the children, but also in providing supplementary foods that are necessary for their healthy growth and development.
Please donate the cost of your LUNCH to this worthwhile cause. Every donation will help to save the lives of those young children in this community whom are considerably less fortunate than ourselves.
Kindly deposit your donation in the container provided to your administrator.
These will be collected by student representatives from the Health and Social Care and Childcare departments.
---
Go Morecambe Food and Crafts April 2013
Christine manning the awareness stall on a wet and windy Sunday.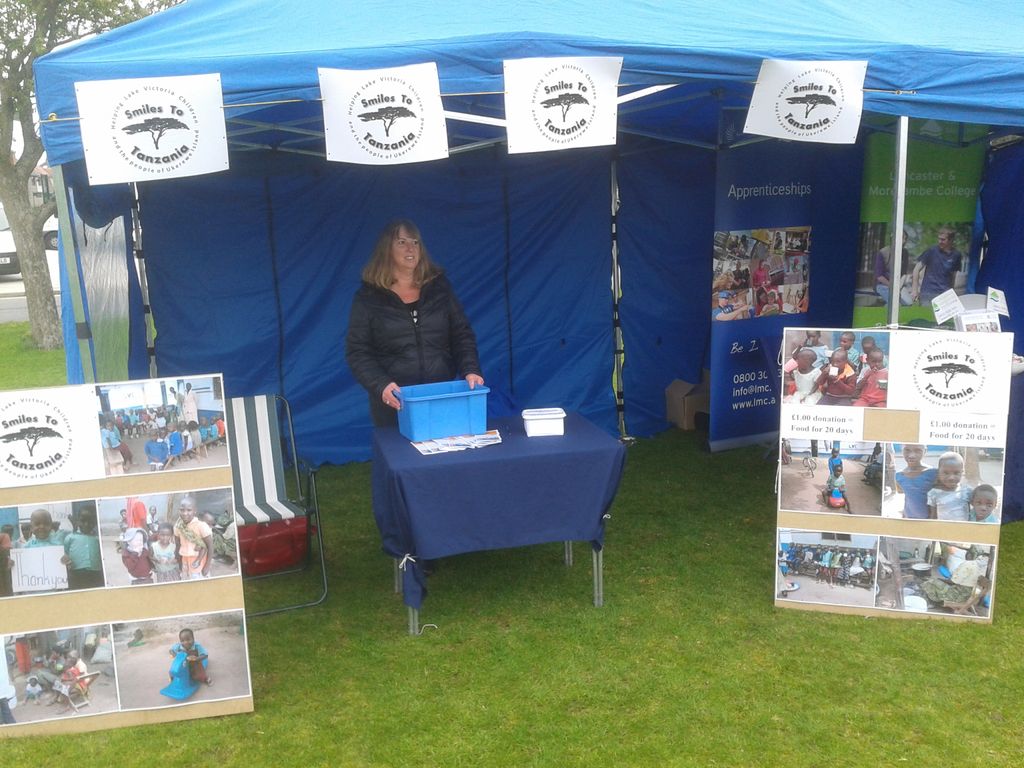 Some of the posters showing the beneficiaries of your help.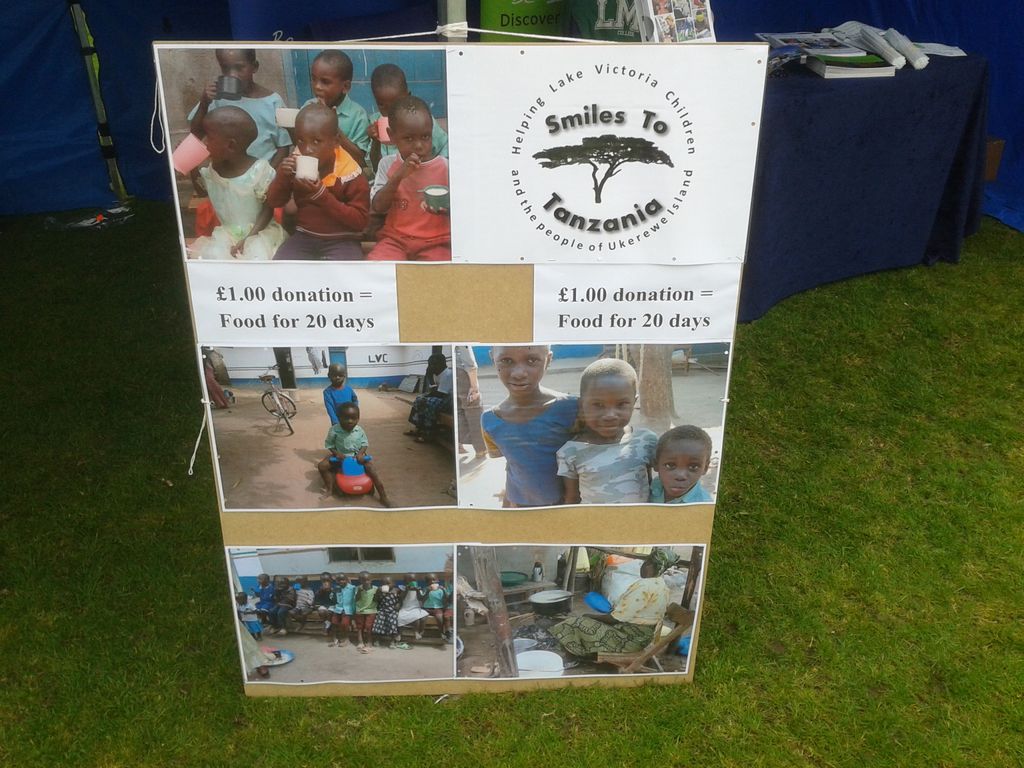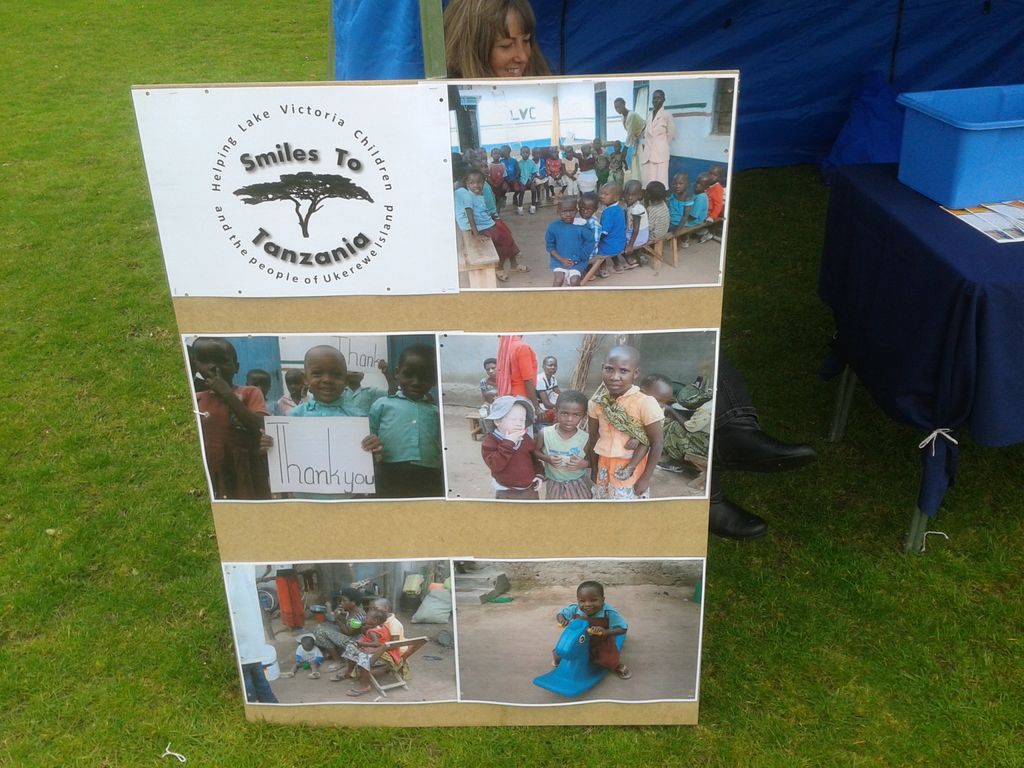 ---
Awareness campaign (Health and Social Care and Childcare departments) Lancaster and Morecambe College March 2013
Lancaster and Morecambe College